QQ
Social Media
How to Utilize QQ to Promote Your Brand: A Step-By-Step Guide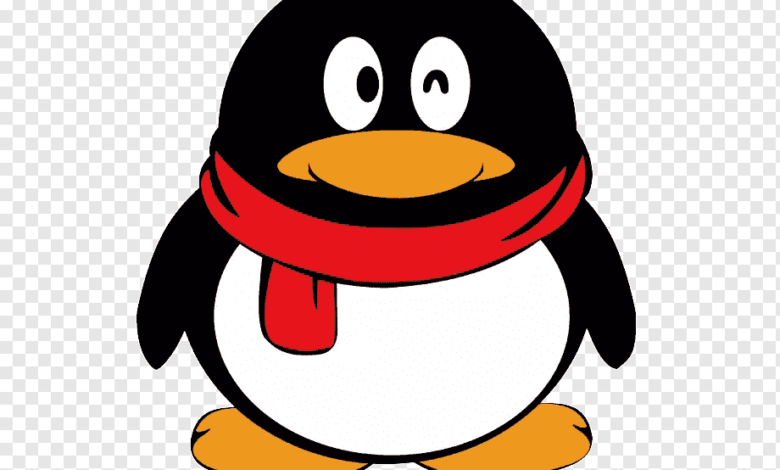 The Chinese social media network QQ is an alternative to other popular social platforms such as Facebook, Instagram, and Twitter. It has over 750 million users and is especially popular among the younger population of China. If you are marketing your brand in China in any capacity, it is essential that you create a presence on QQ. In this blog post, we'll explain how to get started with QQ, the different types of accounts available, and the benefits that come from having a presence there. Additionally, we've got a step-by-step guide to using QQ effectively as part of your brand promotion strategy.
What is QQ?
Tencent QQ, also known as QQ, is an instant messaging software service and web portal. QQ is a Chinese social media network that was first launched in 1999. By 2006, it had over 130 million users; at the end of March 2020, the number of active users increased to over 750 million. It offers services that provide online social games, music, movies, shopping, microblogging, and group and voice chat software. Today, it's China's largest social network, with over 650 million users. So, if you're marketing in China, you definitely want to have a presence on QQ. Since QQ is established and has such a large user base, it offers many functionalities such as giving users the opportunity to make voice and video calls, play games, and share photos, videos, and articles. Most other Chinese social media networks do not provide these. Although the QQ app is the first messaging app in china, about 60% of the users are below age 30, which means that the app is hugely populated with young people. Because of this, QQ is one of the best platforms for reaching students and gen z (a hint on who your audience would be). Mobile QQ's constant evolution and fun, easy-to-use interface are why it has been the number one destination for teenagers despite competition from other apps. Another thing to note is that although QQ is sometimes mixed up with Wechat since the same makers own them, the difference is that, unlike QQ. Wechat attracts a broader range of age groups, which means that QQ has an audience with more time to spend on entertainment and is strong-willed to try out new stuff.
QQ Accounts
There are two types of QQ accounts you can set up as part of your marketing strategy on QQ. A QQ Group is where a bunch of users come together to have discussions about a specific topic or exchange information about a particular subject. A QQ Group is a bit like a forum, where interaction between users is encouraged. It is highly similar to the Facebook Group feature. A QQ Account is identical to a Facebook Page, where you share information about your brand, its product(s), service(s), etc. Both the QQ Group and the QQ Account users can invite others to follow their account(s). However, the difference is that the QQ Account can also repost content from other platforms such as Instagram and Facebook.
How to Promote Your Brand on QQ
As mentioned above, QQ is a highly visual platform. Therefore, you should produce visual content for your QQ account(s) and QQ Group(s). You might ask: "What is the most excellent type of visual content for QQ?" Great question! Let's take a look at a small number of suggestions. – Visual content like photos, videos, and GIFs are the best types of content for promoting your brand on QQ. – You can also use articles to promote your brand on QQ, but the headline and image need to be incredibly catchy. – We recommend that you use a mix of these types of content, depending on the type of brand you have. Brand promotion ads are one of the five key advertising options available on the QQ app. The others are App promotion ads, product promotion ads, store promotion ads, and KOL fan groups. Brand promotion ads could be in the form of videos or pictures, and they allow you to appear on every third page of the QQ homepage. A link to the brand's website could also be attached to the advert.
The Benefits of using QQ for Brand Promotion
Some of the benefits of using QQ to promote your brand include the following. – Being the second largest social media platform in China, QQ is the most popular application for young people, which means you get the opportunity to build customer loyalty in china from the start. – QQ is extremely popular in China, which means that your brand gets exposure to a large number of potential customers. – The large userbase on QQ means that your posts and articles get a lot of attention, giving them the chance to go viral. – The visual content on QQ makes it easier for people to understand your brand, product(s), or service(s). – The QQ Groups feature makes it easy for users to interact with your brand and share their experiences, questions, and feedback with other people. – QQ has built-in shopping
capabilities, which were made possible thanks to a partnership between Tencent and JD.com (known as one of the biggest e-commerce sites in china). This feature allows users to make purchases directly in the app and hence is an opportunity for advertisers to target and sell to users in one direct loop. In addition to the benefits listed above, you can also make use of QQ's related social networking site, which has over 600 million active users per month.
Bottom line
As you can see, QQ is a hugely rewarding platform to promote your brand in China. It has an enormous userbase and allows you to repost visual content from other social media platforms. By creating a presence on QQ, you open yourself up to a whole new market by increasing brand awareness. If you wish to augment your brand's visibility in China, QQ is the perfect platform.