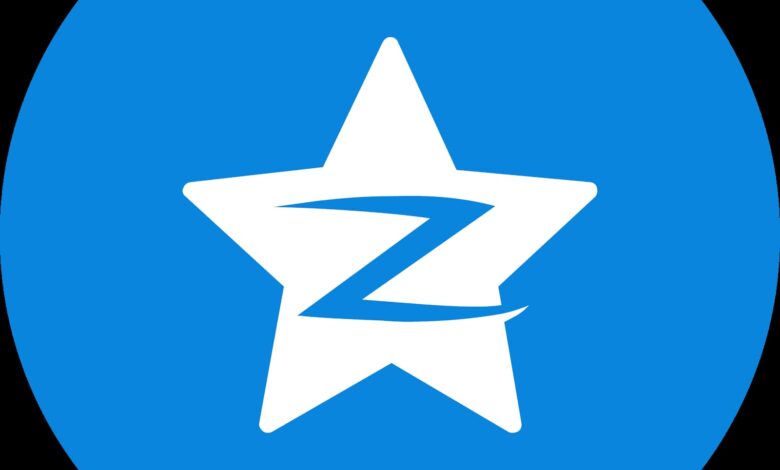 Our endless search for platforms that are reliable and offer great opportunities for our social media marketing woes is on. We are faced with the questions of how to go about our social media strategy and what platforms are best to implement our strategies. You are in the right place to get the answers to your questions. Today, we'll be revealing a platform that doesn't just offer great features but also great opportunities to you when it comes to promoting your business online.
Qzone is a mini-blogging and chatting social media platform resembling Facebook. It is a social networking site that allows subscribers to post videos and pictures and write blogs and diaries. It is the second social media site after Facebook.
Qzone perfectly mixes networking and blogging together. Qzone users can follow friends, share posts, react to posts, upload display pictures, etc. Qzone currently has a subscriber base of over 650 million users and 517 million monthly active users. Even though Qzone started as an augmentation of Tencent QQ, it has developed over the years into an entire social media environment of its own. However, despite all the upsides of Qzone, marketing hasn't been fully capitalized on Qzone. A significant reason for this is that the subscriber base of Qzone is very young. Mostly between 10 to 17 years of age. It implied that the
spending capacity of Qzone subscribers is low. Also, most social media users usually lean towards mobile instant massaging social media platforms. But you can not ignore the many advantages that might come with marketing in Qzone. It dominates China and South Korea's social networking sites. Learn how you can take advantage of Qzone features and market your business with these few tips we will provide.
Promoting Your Business On Qzone Might Be A Good Move.
The many features of Qzone make it suitable for network marketing. The combination of networking and blogging, interconnection of Qzone to QQ and other apps, and many easy-to-use features are why Qzone can be optimized for your brand's promotion. QQ is currently also available internationally. Although the company isn't fully capitalizing on ads and marketing on this site as its primary source of revenue, Qzone has the capabilities o reach millions of potential customers for you. To start maximizing this site for some marketing endeavors, here are a few things you should know that would help.
Your type of business is crucial in marketing on Qzone: As mentioned earlier, the majority of subscribers on Qzone are young individuals. Therefore, the spending potential of subscribers on
Qzone is limited. It is not suitable for some types of goods and services. But other aspects or types of businesses can do well using Qzone. Companies in the educational sector, such as foreign universities looking to entice youngsters. Research institutions, infotech, teen lifestyle products, books, etc. Also, generally, any business that deals with networking marketing or peer-to-peer connection.
Determine your target audience: Qzone is popular more with the younger generation. If your brand or company's market is solely for this age group or you have a product that can benefit them, don't hesitate to use Qzone. Qzone is also more used in 2nd tier and 3rd tier cities. Because of censorship on foreign social media platforms, China has social media platforms that compare to Facebook, Twitter, and WhatsApp. Qzone takes its place as a networking site similar to Facebook. It is the second in the world. So if you are looking forward to penetrating the Chinese market or setting up your business there, Qzone would be an essential promotion platform.
Open a business page and build your presence: Qzone is all about networking, which is why it is essential to develop your connection. Let people know that you are around. You could start this by joining various groups you think your potential customers might be. You can then draw people's attention to your page. Advertise your account on other platforms also.
Post good content regularly: Qzone has many content types you can post. Always keep your account active and your subscribers or followers up to date with a variety of posts. Make use of the blogging function of Qzone maximally.
Make use of Qzone advertisement options: Marketing in Qzone comes in two forms; sponsored post that appears on the user's feed and banner ads. Banner ads appear on either ride or left side of the feed. Banner ads and pop-on ads on Qzone are a little bit expensive. The sponsored posts are a more severe and permanent advertisement tool. Sponsored posts appear on users' feeds occasionally. Sponsored posts are also usually longer, and you can use a variety of formats. It allows you to post more customer-related content.
Posting on relevant groups: Remember those you joined earlier, right? It is time to use them as a marketing tool. Take your products to those groups and advertise. Also, comment regularly on the groups. Use different methods to encourage engagement and patronage from members of a group you feel can patronize you. Posting on group marketing will require your active presence on the platform, but it is worth it.
Use the 3rd party option:
Qzone has connectivity to some third-party applications. This feature allows you to post on different platforms from Qzone and directly share media across them. This function will significantly help you as you can quickly bring traction to your Qzone page.
Use the integration to your advantage: Qzone is a media outlet connected to QQ. This integration can be crucial in providing crucial communication for customer support. Also, you can carry out marketing on QQ. You can group your customers from Qzone on QQ and provide updates and follow up on them. You can also use the app as your reach-out tool for e-commerce. Customers can instantly reach out to you anytime for the process of buying and selling. Remember, Qzone on mobile doesn't show ads. The integration will help you a lot here.
Partnering with an influencer or celebrity on Qzone: Many celebrities still run their Qzone accounts to reach out to fans. You can partner with a celebrity or influencer for a sponsored post. Users are more likely to see a video or picture of your product with an influencer if they post it on their page, the better!
Conclusion
Here you go. With these tips, you do not need to hesitate any further using Qzone as a marketing platform. Qzone is your social networking site that offers features you can use to reach millions of people. It has millions of subscribers. Qzone profile design is like a bridge between Facebook and Myspace. If it suits your needs, then go for it.